You have breast cancer." I always knew I might hear these words as I have quite a long family history of breast cancer. My two sisters were diagnosed, and now me. I have been a nurse for 30 years and know what to look for in a doctor. Dr. Ghaderi exceeded my expectation. He is well respected by the nursing staff and comes highly recommended by my fellow RN's in the operating and recovery rooms. I had a double mastectomy with reconstructive surgery. Throughout this process I felt like Dr. Ghaderi took me by the hand and never let go. He was available around the clock. Dr. Ghaderi said he would rather answer my question right away and prevent any problems rather than have me wait. Dr. Ghaderi explained everything with great clarity and I felt comforted knowing I was getting the best possible care and skill to make it through this storm. From the moment I walked into his office I felt welcomed and at ease by Monica and Gabrielle. Dale helped me navigate through "Insurance Land." She also is a RN and I know she loves her job and has great respect for Dr. Ghaderi's skill and compassion. I cannot thank him and his staff enough for helping me successfully get through this storm in my life. I highly recommend Dr. Ghaderi for anyone who wants excellent compassionate care from start to finish. - Martha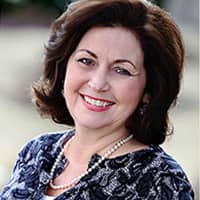 Dr. Ghaderi was the third doctor I consulted for my procedure. The minute I walked in I knew immediately that he was the plastic surgeon for me. Gabrielle, Monica, and Dale are incredible – so friendly and helpful and I never waiting past my appointment time. Dr. Ghaderi really cares about his patients and took the time to explain everything thoroughly in detail. He made me feel so comfortable unlike the other plastic surgeons I visited. I'm ecstatic with my results and just so happy. Thank you SO much.
– Danielle
What an accomplished surgeon Dr. Ghaderi is, I immediately chose him to perform the removal of a lipoma from my shoulder. This was a fairly simple surgery, but Dr. Graderi was just as meticulous in his preparation and follow-up as some of his more complicated surgeries. Because I am obsessed with golf, it was important to me that I get back to it ASAP. My quick recovery, which I attribute to Dr. Ghaderi, allowed for that to happen. Now my golf game is better than ever!
– Dick
From the very first phone call to the office, it was evident that Dr. Ghaderi's practice is truly exceptional. Throughout my appointments, Dr. Ghaderi answered all my questions honestly and gave me very clear expectations concerning my procedure and recovery. Going into surgery, I had complete assurance I was in the very best hands. He proved to be compassionate, caring and genuine each time we met. His wonderful reviews are very much deserved, as he is highly skilled and a great listener. His staff was always kind and helpful as well. I am thrilled with my results and grateful to have been referred to Dr. Ghaderi.
– Holly
Dr. Ghaderi and his staff are just amazing. He stood by my side through all my procedures and offered his expertise and compassion. We are so blessed for Dr. Ghaderi and his staff in our lives!
– Jen
I have known Dr. Ghaderi ever since he performed my breast reconstruction after my bilateral masectomy eight years ago. Not only is he an excellent surgeon, but also very meticulous in the preparation and follow-up of his patients. He also cares deeply about every one of his patients which was so important to me as I faced my journey through cancer.
Throughout these last eight years I have had the opportunity to witness so many other wonderful qualities about Dr. Ghaderi. One that stands out is his commitment and generosity to the cancer community. He has continuously made those patients affected by cancer aware of the resources in the Tri-Cities area.
I can't say enough about the support and care I have received from Dr. Ghaderi and his attentive staff.
– Kathy
I am normally a very nervous patient but after meeting Dr. Ghaderi and his lovely staff , I was completely put at ease for my procedure. I went on two consultations prior to meeting with Dr Ghaderi and my search ended the day I met him. He was extremely professional and confident and made me feel like I was in excellent hands. He has a realistic and honest approach to his procedures. Everything was exactly as I had expected from prepping to recovery. I already have and will continue to recommended his services to all my friends!
– Lisa
I didn't choose to have plastic surgery. Breast cancer made it a necessity. I did however have a choice in the surgeon that would perform my reconstruction. I feel very fortunate that it was Dr. Bahram Ghaderi. I am delighted with the results and would high recommend him.
I found Dr. Ghaderi to be exceptionally knowledgeable, skilled, and meticulous surgeon. However, his role extended far beyond title of surgeon. He was an educator who patiently made certain that I knew exactly what to expect every step of the way. He was a comforter allaying my fears with his calm confident demeanor. He was an encouraging spirit making sure that I maintained a positive attitude throughout the process. In addition, Dr. Ghaderi was easily accessible at all times.
His office staff, Dale, Monica, and Gabrielle, demonstrated the perfect blend of warmth and professionalism as they guided me through all necessary appointments and paperwork. This office sets the standard that others should strive to meet.
– Paige
I am a person diagnosed with breast cancer who has been truly blessed along the way. One of those blessings has been Dr. Ghaderi. He is a wonderful physician and individual. His confidence, compassion, and care are exemplar. He has quite the fan club. Since being diagnosed, I have had numerous conversations with women in the same "club" as myself and his name keeps popping up. The same adjectives are always mentioned: compassion, sensitivity, and quality of care. His focus is the entire person both physically and mentally. His staff is an extension of his behavior. Our community is very fortunate to have a plastic surgeon of his caliber. Without hesitation I would recommend him to anyone.
– Penny
I was diagnosed with breast cancer and was referred to Dr. Ghaderi. From the minute I walked through that glass door I was greeted with open arms. I immediately felt at home. Once I met Dr. Ghaderi at my consultation my decision was made. I had no reason to even get a second opinion; I knew I was in good hands! Dr. Ghaderi was extremely informative, kind, and understanding. He treated me and cared for me as if I were a family member. From the first consultation to the end of my last surgery, Dr. Ghaderi and staff was there for me every step of the way.
Words cannot explain how happy and satisfied I am with Dr. Ghaderi and staff. You don't receive such kindness, thoughtfulness, and professionalism from any other doctor's office. Dr. Ghaderi did a spectacular job on my surgery. I feel and look amazing! He truly is a phenomenal surgeon and person!
– Victoria
From the moment I called to schedule an appointment for a consult, I knew immediately I was in the right hands. Beginning with the cheerful and knowledgeable administrative staff followed by the professional, thorough, informative consult of Dr. Ghaderi; it was evident my procedure would be conducted with meticulous care. Dr. G's sensitivity to women's self-confidence and mental well-being was always on his mind. He doesn't just treat the body, but the whole person. Thank you, thank you for not only being an expert in your field, but also for being a truly compassionate practice.
– Toni
I would like to thank Dr. Ghaderi for the compassion that he showed me during a very stressful time. He never seems rushed during an appointment and is always available to answer any questions or concerns. Dr. Ghaderi is part of my "dream team" of doctors that all work together on getting my health back on track. He truly cares about his profession and helping each individual look and feel their best. The office staff is very professional and friendly. They know how to make you feel at ease and relaxed.
– Gina
I was referred to Dr. Ghaderi after being diagnosed with breast cancer. From the very beginning Dr. Ghaderi was straightforward, honest and caring. He made sure that I remained confident and positive throughout my journey. With me not knowing what to expect surgically or emotionally, Dr Ghaderi guided me and my husband every step of the way and helped make a difficult situation a great deal easier. I am forever grateful with the services provided to me by Dr Ghaderi and his amazing staff. Their work ethic and office dynamics made me feel like I was part of a family and not just another patient.
– Diane
The surgeon / patient relationship was very important to me. After meeting and speaking with Dr. Ghaderi for a few minutes I knew I had found the perfect surgeon. My final surgical results are perfect. I look exactly the way I wanted to look. What more can you ask for from your plastic surgeon.
– Dena
After a few consultations with other plastic surgeons, Dr. Ghaderi seemed to be the most confident and knowledgeable plastic surgeon. I was worried and unsure about the whole procedure until I got to speak with Dr. Ghaderi. He has made it a lot easier on me due to his knowledge and confidence about getting the job done right. I am happy to say he did what he promised to do. I am glad I made the trip to his office and I am very happy about my results.
– Dan
Thank you, thank you, Dr. Ghaderi. The most difficult time of my life, breast cancer. I have never met a doctor who was so concerned that I keep a positive attitude during my care and recovery. Dr. Ghaderi made himself available to answer questions no matter how trivial I thought it was. He was very clear in his explanations of my procedures and follow up care. He was never hurried and made me feel as if I was his only patient. I am confident that I received the best care. If I came in for an appointment feeling bad, Dr. Ghaderi always had kind words of encouragement. I left the office knowing "I was going to get through this." What a blessing you are to me. The staff at St. Charles Plastic Surgery. All I can say is WOW! I was met at the beginning of every appointment with a smile. The girls were very friendly, sweet, and compassionate. Dale was so prompt in returning phone calls and very knowledgeable. What a great team they make!
– Christina
I unexpectedly found Dr. Ghaderi after being diagnosed with breast cancer. It was an unimaginable world that I was suddenly thrust into. Dr. Ghaderi took the time to explain my options and answer my never ending questions. He was thorough, conscientious and caring throughout my entire year long journey. I looked forward to seeing his cheerful staff during my appointments. Today I am whole again, thanks to Dr. Ghaderi.
– Carolyn
My nose was the issue. Dr. Ghaderi fantastically let me be less nosey…and more handsome than I was before I met him. EXCELLENT!!
– Bob
The moment I entered St. Charles Plastic Surgery, there was an immediate atmosphere of welcome and comfort. Upon meeting Dr. Ghaderi, I was overcome by his incredible kindness, attentiveness, and genuine concern over exactly what I was hoping to achieve for my breast reconstruction. There were so many questions, concerns, and fears that he answered one by one, with patience and compassion. His professionalism gave me tremendous confidence that he was going to be a part of my dream team of doctors and that I was in the best hands possible. Before each procedure, his helpful staff walked me through all of the steps of preparation. I felt completely at ease and trustful in his exceptional surgical skill. I can't thank Dr. Ghaderi and his staff enough for the exceptional patient care. In addition, the cosmetic results make me feel healthy and whole. You have exceeded my expectations!
– Angela
I'm already so happy. I've wanted to do this for a long time.
– Laura
You have breast cancer." I always knew I might hear these words as I have quite a long family history of breast cancer. My two sisters were diagnosed, and now me. I have been a nurse for 30 years and know what to look for in a doctor. Dr. Ghaderi exceeded my expectation. He is well respected by the nursing staff and comes highly recommended by my fellow RN's in the operating and recovery rooms. I had a double mastectomy with reconstructive surgery. Throughout this process I felt like Dr. Ghaderi took me by the hand and never let go. He was available around the clock. Dr. Ghaderi said he would rather answer my question right away and prevent any problems rather than have me wait. Dr. Ghaderi explained everything with great clarity and I felt comforted knowing I was getting the best possible care and skill to make it through this storm. From the moment I walked into his office I felt welcomed and at ease by Monica and Gabrielle. Dale helped me navigate through "Insurance Land." She also is a RN and I know she loves her job and has great respect for Dr. Ghaderi's skill and compassion. I cannot thank him and his staff enough for helping me successfully get through this storm in my life. I highly recommend Dr. Ghaderi for anyone who wants excellent compassionate care from start to finish.
– Martha
I am so happy with my results. I recommend Dr. Ghaderi to all of my friends!
– Ana
I feel as beautiful and confident as I do on the inside now on the outside! The care Dr. Ghaderi provided was genuine, patient and honest. He not only listened to my concerns and needs but I trusted every recommendation and opinion he gave to me regarding my procedure. Dr. Ghaderi and the staff at St. Charles Plastic Surgery have continued to make me feel like their number one patient and friend. Dr. Ghaderi has gone above and beyond the standard of care of a physician, from previous experiences with other doctors I have encountered. After many years of wishful thinking, I finally feel and look like a beautiful woman and proportioned to the rest of my body. Choosing Dr. Ghaderi and fulfilling my wish of having my surgery has made me a more well-rounded, classy and confident lady. I am constantly complimented by the natural look I have received and am always quick to recommend Dr. Ghaderi and St. Charles Plastic Surgery.
– Martha
Dr. Ghaderi and every one of his staff were immensely helpful in coordinating my surgery, answering all of my questions, and making me feel at-ease and totally confident with the surgery. I'm thrilled with my results, and truly appreciate the care, professionalism and thoroughness of everyone involved. I wish I'd done this years ago. Thank you, Dr. Ghaderi and staff.
– Kathy
Thanks to the experience of Dr. Ghaderi and his great staff, I have never been happier with who I am. Since my surgery I have never looked back.
– Casey
10 Reasons to Choose Dr. Ghaderi
Knowledge and experience are only a fragment of what you deserve from your plastic surgeon. Learn about the 10 top reasons that set Dr. Bahram Ghaderi apart.

I cannot thank Dr. Ghaderi and his staff enough for changing my life and self confidence. His honesty, bedside manner and great sense of humor made all the difference. His staff are not only beautiful, but wonderful and helpful…Thanks to all of you for making me look and feel younger.
– D.C. 64 years old
Thank you for your kindness and professionalism throughout my treatment. You are an outstanding team.
– E.B., Office Manager
Thank you for your kindness while under your care. It is appreciated more than I can say.
– N.C. 47 Years Old
This is from a 5-year cancer survivor who is proud to say she is 50 years old! Thanks to Dr. Ghaderi and his staff, especially Dale, I was able to have something good come out of the very difficult path of cancer recovery. Dr. Ghaderi's artistic eye and skillful surgeon's hands combine to sculpt the body with such symmetry and precision. What a gift to someone with this illness! Dr. Ghaderi, you once told me that your goal was that my husband and I would one day "forget" about this difficult time; well, that time has come. I am very happy with the appearance of my breasts and also the way you treated me as a patient and have recommended you to several friends. Several physicians have remarked that the surgical result is the best they have seen, and a mammography technologist said she was very surprised I had implants — that she couldn't tell by looking (and she has seen a LOT of implants). Kudos to you and your staff on your professionalism and respect for each patient's modesty and overall health. I will definitely be back to you for any future procedure(s) as needed!
– Breast cancer survivor, Wheaton, IL
…I have not told any of my friends about the surgery but they are complimenting me on how well I look and did I find a new hairdresser!! I just smile and say no but that I had a great rest in Chicago…I must thank you all for your attention and especially you, Dr Ghaderi. It was a huge decision to travel to Chicago for surgery not having had any experience of the American medical care system. The hospital care was just outstanding and I felt safe and secure from the moment I was admitted. Please thank the staff there on my behalf. I am so pleased I had the surgery and feel I now look as enthusiastic and happy with life as I have always felt inside, the tired appearance on my face has disappeared to be replaced by freshness which is exactly what I wanted but did not dream would ever see. Dr Ghaderi you have a gift in your surgical technique and I wish you many many years of good health and success in your career.
– Facelift patient, 53 years old
I just had to write a quick note to say that I am a patient of Dr. Ghaderi from almost seven years ago and I have had SO many positive comments from health professionals over the past seven years about how amazing my breasts look! Most people are shocked that I have implants when they find out… Hope all of you are well!!
– J.T., Chicago breast augmentation patient
Thanks again for all you've done. Each of you are all so very special to me and have made me feel like a valued member of your "family" since my very first visit. It means a lot to feel so welcomed when so much of what I am facing is a big, scary uncertainty. Knowing you are there and understand helps relieve some of that fear of the unknown. Thank you everyone!
– Administrative Assistant, 61 years old
I wanted to thank you and your staff for all of the kindnesses extended to me this past year during my journey through breast cancer. I couldn't have done it without your care, concern and support. You are the best!
– C.P., 60 years old
Dear Dr. G and Staff, I want to thank all of you for your caring, thoughtfulness, concern and your upbeat personalities. Dr. G. – not only are you all of the above but your work is outstanding and every doctor and nurse has compliments on how wonderful it is. Sincere thanks and God bless you all!
– Cindy, 50 years old
I cannot say enough about how wonderful you all are. Thank you for everything!
– A.L., 28 years old
You turned my dreams into reality. My self confidence and end results are AMAZING. I would recommend St. Charles Plastic Surgery Center to anyone. Thank you for making me look and feel SEXY!!!!!!!
– 41, Beautician
I feel and look great in a bathing suit.
– J.N., Homemaker
I am currently planning two vacations and the end results are incredible. I definitely feel that I had waited too long to have this done. I feel more confident and I love the way I look in my clothes without having to wear a padded bra.
– Kim, 36 – Chicago breast augmentation patient
I always hated the idea of wearing a bra, none-the-less a padded bra. I knew it was time to do something about it. Some women may question any sort of cosmetic surgeries. They don't know how it feels to not feel complete. Not having breasts takes away your feeling of being a woman. I wanted to regain that confidence that mother nature forgot to give me. I truly recommend Dr. Ghaderi for all the women out there who want their womanhood restored. I would do this surgery again in a heartbeat. Dr. Ghaderi is my mother nature.
– Anna, 46
Thank you so much for all the kindness you've shown over the past months!!
– G.R., Geneva
We just want to thank everyone for your help and understanding that has been shown to us. You and your staff made us feel so comfortable. I appreciate your care and concern so much. Thank you for making me feel better towards myself! So far, I like what I see and am anxious for the final result!
– A.D., Hanover Park
For years I refused to put on a swimsuit. Now I have five!
– S.W., Wisconsin
I left on a cruise three weeks after the procedure, and was able to enjoy my "new look"! I'd recommend Dr. Ghaderi and his staff to anyone looking for a professional, caring plastic surgeon.
– Susan, Consultant
I am very pleased with my results; I haven't had a flat tummy since high school. Dr. Ghaderi has not only given me a flat stomach but has given me a whole new perspective about myself.
– Kim, 46 – Chicago tummy tuck patient
Thank you for your kindness and compassion. Dr. Ghaderi, thank you for the beautiful work that you did to make me look good and feel good. Thank you for taking the time to talk to me late at night after my breast surgery. I look good in my swimsuit and its fun shopping for sweaters. I am a complete person.
– Florence, Homemaker
Your genuine concern for your patients and overall professionalism is much appreciated. Thank you for making all of my visits important to you, and a comfortable experience for me.
– R.L., West Suburbs
The entire process from my first meeting with Dr. Ghaderi and his staff through post-op was much easier than I had expected. This was something I had thought about for a long time but finally decided to go through with. I am a nurse and the attention to detail and compassion that Dr. Ghaderi and his staff showed me was unlike any other doctor I have worked with. I would highly recommend St. Charles Plastic Surgery to anyone who is considering plastic surgery and am sure I will be back again in the future.
– Nurse, 26
Words cannot express my sincere appreciation and thanks to you for the amazing results on my tummy tuck. As a person who struggled for years with my weight and is constantly being judged by looks, rather than what's inside, this surgery has given me a nice boost in how I feel about myself. With a boost in my confidence, this will allow me to move forward in many aspects of my life. Doc, you have a special gift! Thank you for my nice, new look.
– Teacher, 45
Just a note to thank you for making me look and feel great. I am so very happy that I chose you to do my tummy tuck. From the moment I walked into your office and spoke to you for the first time, I knew you would be the one to do this procedure for me. You made me feel very comfortable and answered all my questions before I even asked you. If it were not for you helping me get through my fear of being put under and the procedure itself, I would not have gone through with it. I also thank Dale, Jessica and Cindy for always being so kind. I would love for you to post my before and after pictures on your website to let people know how I feel about you, your staff and the procedure. Thanks again for my wonderful new look.
– Joanne, Chicago
Hi – my name is Amber. I am 10 years old. I had plastic surgery on my ears. I was a little bit scared, but after it was done I was so glad I did it. It looks so much better.
– Amber, 10
All my clothes fit great, but most important is I feel great about the way I look. My stomach looks great! Dr. Ghaderi even went so far as to have a nutritionist go over and review my diet and exercise to keep me on target. My abdomen has no flab and I'm actually wearing and feel great for the first time in a two-piece swimsuit!
– Manager, 47
Thank you so much for the expert, professional, and kind care you and your staff have shown to both myself and my husband.
– Nurse, Aurora
I just thought I would send you a quick note to let you know how grateful I am to you and your staff. I love the results already and it has only been a month. The other reason I'm emailing you is to tell you that I just got back from my yearly gyn exam. Obviously I told my OB/Gyn about the implants. Anyway, she told me how beautiful and natural my breasts look and that they are the best she has ever seen and she "sees breasts all day long". I thought I would pass that along to you because I told her to start telling her patients about you and your "work". She said she definitely would. I am just so happy with my experience at St. Charles Plastic Surgery that I want everyone to know how great you all are.
– S.G., 33
I want to thank you so much for the concern and care of our mom. All of you have taken the time and effort to lay out the best plan for my mom and we so appreciate the team approach you've taken. We applaud your professionalism, skills, and gentle approach these past few weeks.
– L.M.
Dr. Ghaderi, you did a beautiful job on my ear; it really looks great! Your team made the whole experience extremely pleasant from beginning to end. Please share these sentiments with those lovely ladies. Hopefully our paths will cross again in the near future. Best wishes.
– L.B.
Wow! You did such an amazing job and I had little to no pain and discomfort after it! Thank you so much for transforming my life to something new and wonderful!
– Stephanie